Distance Learning & Tuition
Education as unique as you are.
Enrolment for September 2023 is now open
Use the links below for our most popular courses or click the View All Courses button above
Founded in 2017 by Holly Billinghurst, TeachAllAboutIt Tuition has focused on access to education for all. Initially created for Computer Science tuition, TeachAllAboutIt has expanded to supporting students in a variety of subjects through private tuition and online distance learning.
Private tuition is at the foundation of everything that we do, and our tutors are all specialists in their subject area. We firmly believe in supporting students to become independent learners – if your child no longer needs our help at the end of tuition, then we've done our job well!
Our Online Distance Learning Courses are accessed by students looking for additional group tuition or a fully taught course in an alternative environment to school. Our courses make the best of both recorded content and live online lessons with a subject specialist to help our learners make progress and develop independent learning skills whilst having individual feedback and support of a tutor.
Award Winning Tuition
TeachAllAboutIt was shortlisted as Small Business of the Year in 2021 by Worthing & Adur Business Awards (winner TBC), and awarded Sussex New Business of the Year in 2020 by Sussex University Business School. We were absolutely thrilled to be recognised for the work that we do with students and families both in Sussex and internationally.
What's On?
To help students and parents to see exactly what's being run each week and book your group sessions & distance learning with a single click, our interactive timetables have been created to show all groups. Sessions are colour coded by topic.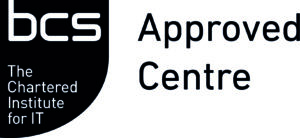 We are delighted to announce that we are now an approved BCS Centre for the delivery and assessment of ICDL level 1 – 3. Study will shortly be available via independent study, tutor led content, or bespoke CPD sessions. Please register your interest here.
For more information or to enrol onto a class, please click the link in the timetable below.
Classes shown in grey are classes run by recommended tutors & not through TeachAllAboutIt. All recommended classes are run by tutors that we work with closely and relevant checks have been run.*
* We have ensured that all recommended tutors have DBS check & relevant qualifications. We strongly recommend that all parents undertake their own checks of any tutors used as we cannot be held responsible for external courses.
---
Exams – Evidence Gathering & Authentication
For information about how we are supporting our students with assessment in the event of cancelled exams, please scroll down.
If you have any questions, please get in touch online, or through the main TeachAllAboutIt Office on 0800 357 9129.
We are not expecting further exams to be cancelled, but will ensure that we are prepared for every eventuality.
The TeachAllAboutIt Worthing Tuition Centre
The TeachAllAboutIT Worthing tuition centre is based in West Worthing has been specifically designed to support students and independent tutors within an adaptable and comfortable environment that encourages progress and independence for all learners. A full explanation of our location and accessibility can be found here.
Students and tutors booking space in our tuition centre in Worthing will find a supportive purpose-built environment that enables independent tutors to provide quality education with the freedom of a co-working office and the safety of a school. The best of both worlds!
For training organisations wishing to run meetings or courses in the centre, please get in touch.
Additional Information for Lessons
Tuition should be an enjoyable and supportive experience for everyone involved. To enable this to happen, we have set out a few expectations for online tuition through TeachAllAboutIT. For full details, please see our Tuition Terms and Safeguarding & Academic Honesty Policies
We expect students to:
Test your equipment before the start of your lesson (for online).

Run an internet speed check using this as a minimum:

Download >10Mbps
Upload > 2Mbps
Jitter <30ms

Test that your headset earphones & microphone are working.

Log in at the start of your lesson. If you arrive late to your lesson, the time will not be extended past the scheduled end time as this impacts on the students that follow you.
Attend online tuition from an open room such as a living or dining room for the purposes of safeguarding
Ensure that you are dressed as you would be for in-person tuition – we don't expect you to be smart, but appropriately dressed!
Come to your lesson with the necessary equipment (as a minimum, students should have a pen, paper, and calculator).
Keep distractions to a minimum by muting mobile phones, switching off social media.
We ask students not to bring food to lessons (including online), unless medically required.
As a student / parent, you can expect us to:
Arrive to lessons on time unless in exceptional circumstances
Provide a lesson 'waiting room' to ensure that only the expected participants join a digital classroom.
Offer positive support and encourage you to be an independent learner through 1-2-1 work and resources.
Work with you as an individual, but not complete work for you.
Keep distractions to a minimum by muting mobile phones, switching off social media.
Provide feedback to you within the lesson and in writing through your online feedback page on a regular basis.
Record each lesson for the purposes of safeguarding.

Recordings are held on a secure server for 30 days following the date of the lesson
Recordings will never be shared unless requested by a parent or for the purposes of safeguarding a child
Important notes about our professional responsibilities:
Under no circumstances will tutors complete homework / NEA work for you.
Tutors will not enter into negative conversations about teachers. We request that any concerns are raised directly with the school.
Where there is a genuine suspicion of academic dishonestly, work will not be authenticated and this will be reported to the relevant bodies
Where grades are assessed by tutors on behalf of an assessment/exam centre as part of the 2021 examination series, under no circumstances will the awarded grade be disclosed to the student or parent